Meet Dr. Carmen Moss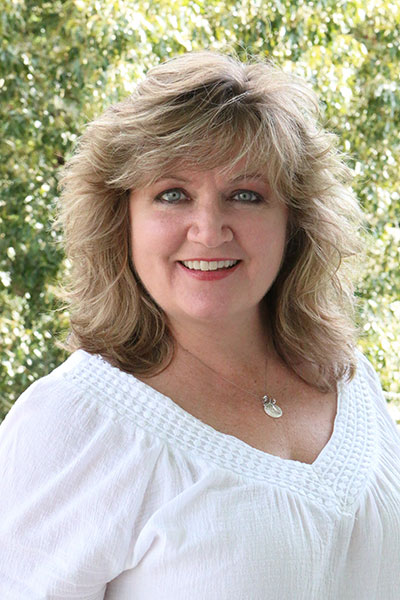 Hello, I am Dr. Carmen Moss and I truly appreciate you considering us to care for you. The most important member of our dental family is YOU! It is a priority to me that you are at home in our office, served in a timely manner, treated with love and respect, and able to relax. That's right....RELAX! If we are able to accept you as a new patient, we hope to serve you and your family for years to come.
I was born and raised in Birmingham, Alabama. After graduating from the University of Alabama School of Dentistry in 1994, I built a unique dental office with a home-like feel and opened a private practice in January 1995 in Cullman. Soon after, I joined the American Academy of Cosmetic Dentistry, and began postgraduate studies throughout the nation to pursue accreditation in cosmetic dentistry. My goal was to learn how to provide the best look and fit in smile creation that I could find. I attended the Louisiana State University Cosmetic Dentistry Continuum, and was honored to be one of the few dentists to complete both level I and level II. I studied aesthetics and occlusion at the Eubank Institute for Advanced Clinical Education in Plano, Texas . I also earned Six Months Smiles certification in order to provide straighter teeth, in a short time, with clear braces, for adults who do not want traditional braces. My education will always continue. Because of my artistic abilities, I have focused on Cosmetics and Occlusion or art and function as a general dentist for over 20 years. I ask you to please visit our smile gallery and study the detail to see the difference for yourself.
I have been married to Chris Moss for over 30 years. We have two wonderful children, Daniel and Victoria. Most of our time as a family is spent co-laboring with God in areas of business, church, government, and education. Although not raised in church, I was rescued by the lover of my soul as a teenager - Jesus is Lord of my life and there is no better friend! I live to worship Him and am honored to be a leader in ministry at Daystar Church, as well as The Gathering, Marketplace Ministers, and Pastor-Legislator Network. I am also a certified John Maxwell Team Speaker/Trainer. We look to the future with great expectations, and are always looking for ways to expand our reach in the marketplace of our region.
Beyond Dental is a result of this magnificent journey with my Lord. He created us all with a purpose for His purpose. Most are searching for love in all the wrong places as He patiently waits for us to simply seek Him. He knows you are reading this now. Could it be He led you here? God says in Jeremiah 29:11-14 "For I know the plans I have for you," declares the Lord, "plans to prosper you and not to harm you, plans to give you hope and a future. Then you will call on me and come and pray to me, and I will listen to you. You will seek me and find me when you seek me with all your heart. I will be found by you," declares the Lord,...